There is something magical about watching participants arrive into a doula workshop and slowly blossom and open like a lotus flower as they become part of the special circle of doulas supporting one another in birth and life.  
As the her-story of female companionship in birth is told, the circle begins to form and I can see the oxytocin and calmness begin to rise as each person realizes not only is the doula role ancient, it is supported by research. The doulas learn the incredible benefits for MotherBabies and Partners when they have the support of a doula, as well as the fascinating hormonal research of the female stress response, "tend and befriend". When women are together and connected, the hormones of calm grow and stress is reduced which is a gift we give each other in birth and in life. As this information is shared, I can truly feel the doula spirit emerging from each participant, as they realize their deep intuition that this circle is crucial to a healthy life and is supported by research.
Every culture around the world has rich traditions of female companionship in childbirth. In Japan, where I recently had the honor of teaching, I learned more about the history of women in their culture, gathering to offer comfort and support, singing and dancing thus bringing joy and pleasure to birth.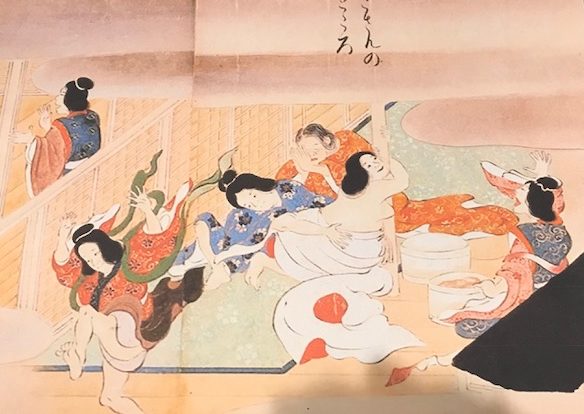 It doesn't not take long to remember and reclaim the traditional wisdom of our ancestors, as its deep in our knowing – within our circle of doulas the oxytocin levels begin to rise and we move, dance and share our stories. From each woman in our circle a doula is born, not only to support birth, but to support each other in life too.
[Tweet " I believe the world needs the rise of Feminine Wisdom again. "]
Read more about my visit to Japan as a doula trainer and the HerStory of birth there.