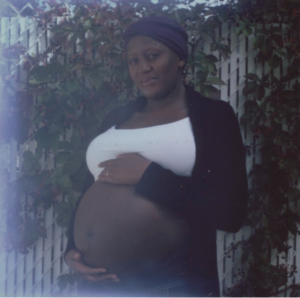 "The purpose of the Montreal Birth Companions is twofold: to provide low-income or otherwise disadvantaged women with free doula services and to train "peer doulas" within the ethnically or culturally isolated areas of our city to provide doula support for the women in their communities." – MBC
Community doula programs are very close to my heart and that is why I am so grateful for the work Montreal Birth Companions is doing. In Montréal, Quebec, recently "changes to refugee health care put women and babies at risk." In this blog, Chesley Walsh shares a little about those challenges. To read more on the topic, please read Rivka's full article: Undocumented Labor.  Join Rivka and I co-teaching in Montréal (you can be local or travel in) by please visiting the events page. 
Submitted by Chesley Walsh
Meet Rivka Cymbalist and the Montréal Birth Companions
Birth can be a daunting and solitary experience for many women. Navigating medical systems, choosing your birth experience and learning about the miracles of change can both edify and overwhelm us. But imagine experiencing all of this in a new and foreign country, without family, without friends and without adequate knowledge of the systems that surround you. These women, refugees and new immigrants, are often fleeing their home countries under duress, leaving behind the familiar in exchange for the safety of their little ones.
The Montréal Birth Companions is a volunteer doula service, organized and operated by Rivka Cymbalist in Montréal. Rivka began her practice as a doula some twenty years ago, attending hundreds of births along the way and bringing her deep knowledge and calming presence to every delivery room. Over time she saw a sharp difference in services for the less fortunate members of her community, and she decided to begin a volunteer doula service of her own.
The volunteer doulas of the Montréal Birth Companions hail from diverse backgrounds, some trained by Rivka and others with training elsewhere; however, every volunteer doula comes with a passion to empower and nurture mothers through their birth experience, regardless of class or origin.
The results can be wonderful to behold, but there are frightening realities to face. Often, within the closed walls of a hospital birth, the question of refugee insurance or lack thereof becomes a barrier to adequate service. Racism, classism and xenophobia play a role in services rendered, particularly with regard to bedside manner. In situations like this, the role of the "advocate" doula can be extremely helpful and important for the mother.
Did racism, classism and xenophobia play a role in services you received at the birth of your baby, particularly with regard to bedside manner?  Please share your story with us here.
To join Debra and Rivka at the workshop please visit the events page.
__________________________________
In 2013, Ibu Robin Lim of Bumi Sehat Bali visited Montreal Birth Companion. Here is a great little skit she improvised with Montreal Birth Companions on different birth scenarios, doctor or midwife assisted. It is entertaining and informative. Cayenne Pepper comments: "Great little skit… education is so powerful when entertaining." Enjoy!
Rivka Cymbalist is author of The Birth Conspiracy written for doulas and pregnant women. "She brings an awareness of labor and birth as a process that cannot be separated into parts and is unique for each individual into the framework of modern obstetrics, which creates stages and phases and demands that all women labor in the same way."
To join Debra and Rivka at the workshop please visit the events page.